Queen Elizabeth II has become, upon reaching the milestone of 70 years on the throne, England longest ruling Monarch,
2022 has seen many forms of celebrations to mark her Platinum Julbilee.
With the creation of an extra bank holiday in June the Committee have decided to host a number of celebrations to help mark this momentous point in history.
Bank Holiday 2nd – 5th June
Dear member or friend,
Please see below the plans for the jubilee weekend. I've been asked to point out that the idea of the pot luck lunch is that you bring enough food to feed your party but it is then shared and eaten communally. I think we might have called it a street party if we had a street.
Also the cake competition is solely based on the look of the cake, not its taste (I'm told that it must be edible tho).
See you there.
PICTURES
Beacon Lighting & Fireworks 2nd June / Courtesy of Lara Geall
Flotilla Fit For A Queen 3rd June / Courtesy of Sally Huggins and Paula Faulkner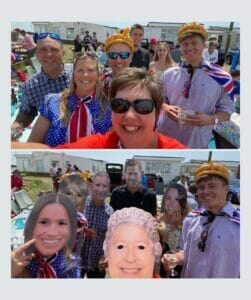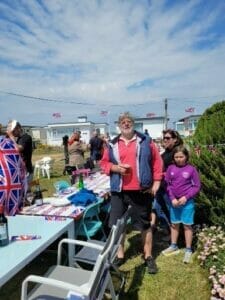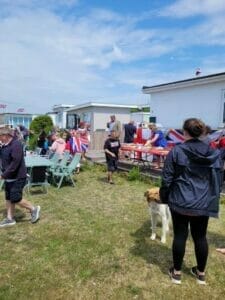 Kench Street Party 4th June / Courtesy of Louise Cooper-Gamson